INDEPENDENT HOTEL MANAGEMENT
SHM offers Independent Hotel and Resort management services. 
The services are in the form of a Third Party Operator ("TPO") whereby SHM manages a hotel / resort property for an owning company, while the property has a franchise, and brand license agreement with an international hotel brand. Often called a White Label or an Independent Hotel Management Company.

The TPO management may also be provided to unbranded or owner's branded properties. Independent Hotel management can also be offered to condo projects.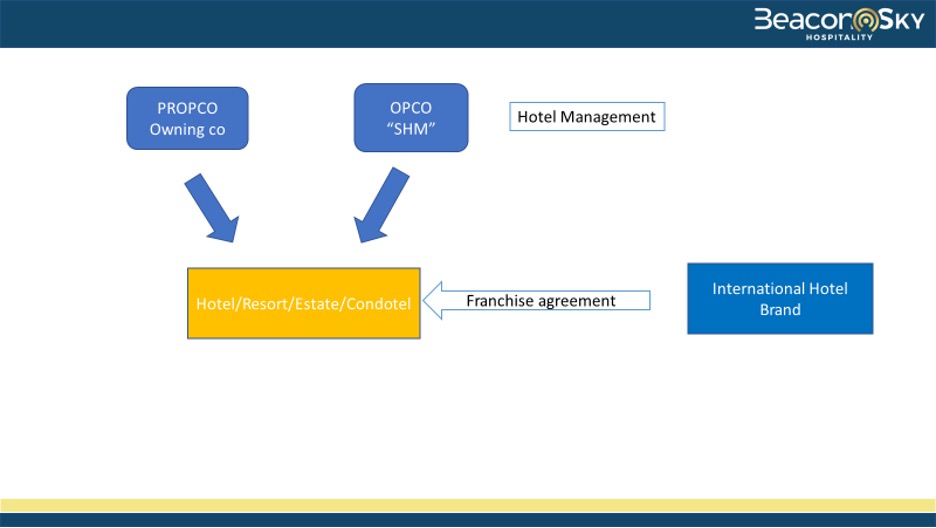 TPO Structure  easily explained :
-       The Owning company engages in a Franchise / License agreement with an international hotel Brand at a franchise fee, which includes :
License agreement
Marketing and reservation fee , plus a distribution and reservation system and marketing platform of the brand.
      Alternatively the owning company has it's own private brand.
-  The Owning company engages with SHM in a hotel management agreement for managing the property for a management fee.
- The Owning company employs the team and all employees by contract and the team is consequently managed by SHM, with the General Manager jointly appointed by the owning company and SHM.
- All revenues, expenses and profits remain with the owning company.
Why  TPO  ?
Lower cost than Hotel Management Agreement (HMA) with more attractive terms
Still benefit from International brand marketing & distribution and loyalty programs
Leaner and more flexible property management
Outsourcing of key departments    :  Sales, Marketing, Finance – all optional
Market driven revenue management
Owner has option to maintain and or grow it's own brand
TPO tends to have owner's interest more in mind than Brand Operator
Benefits of TPO ?
SHM offers international hotel management skills
Flexible brand standards
Owner retains control
Owner is not involved in day to day operations
Commercial Terms are more attractive & less binding
 Owner has direct interaction with hotel management company as required